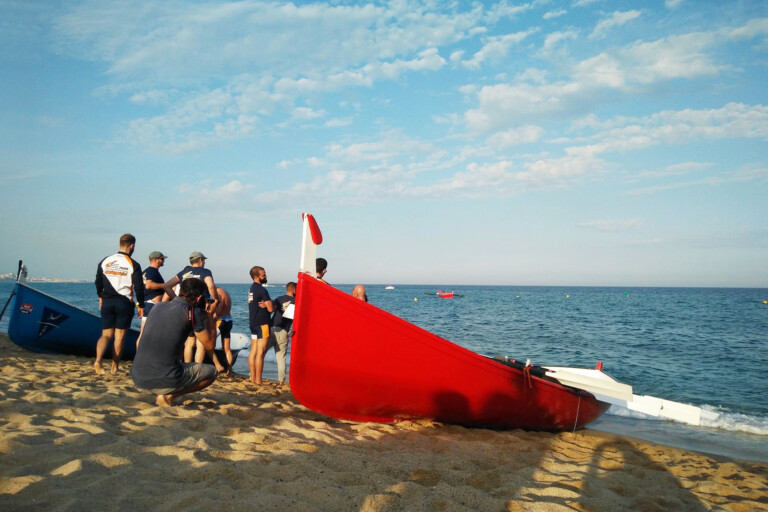 Panteres Grogues rowing section is open to all levels with trainer-led practices in llagut (8 crew members + coxswain) and rowing boat (4 crew members + coxswain).
The activity takes place in different 60-minute shifts. Thursdays there are two shifts (19.00 h – 20.00 h and 20.00 h – 21.00 h) and Saturday and Sunday mornings there are three shifts from 9.30 h until 12.30 h. (During the Summer weekends the schedule goes up an hour).
In addition to the scheduled trainings, members also participate in leisure outings and tournaments.
All the trainings take place at Barcelona International Sailing Center (Port del Fòrum), a sports center where in addition to rowing practice you can enjoy all the facilities (gym, sauna, etc).   
Today, due to the health restrictions, the sports center is open until 20.00 h. A regulation that dictates the training schedule. 
The section fee is 55 € monthly , the Panteres Grogues membership fee, and the 30 € annually federación de remo fee.  
Contact the section to reserve your free trial date and/or to get more information.