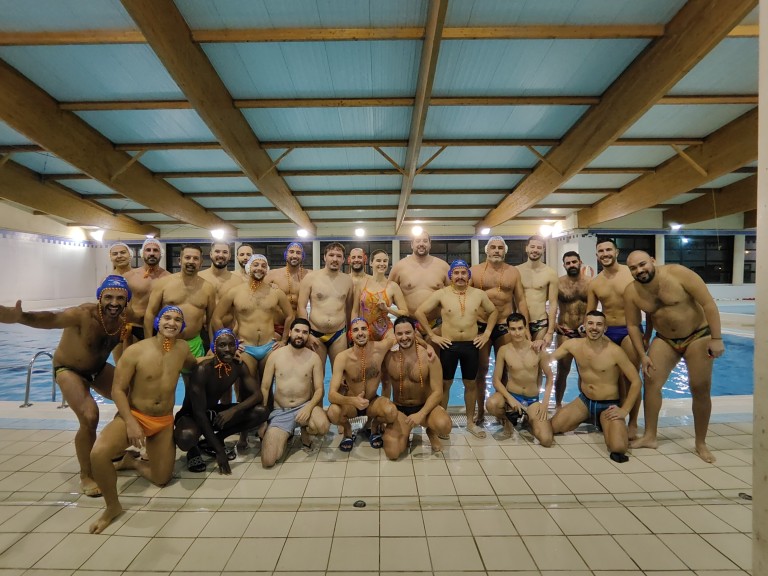 Panteres Grogues waterpolo section, which is formed by two mixed teams that train two days a week.
Waterpolo training takes place every Saturday from 18.55 h to 20.25 h at Club Esportiu Mediterrani – Regent Mendieta. Swimming training takes place every Monday from 21 h to 22 h at L´Hospitalet, in collaboration with the Swimming section.
In addition to the weekly training, the section organizes friendly matches and social events, and participates in international LGTBI+ tournaments.
The price of the section is €30/month + annual Panteres Grogues fee .
Contact the section to book your test day or request more information.